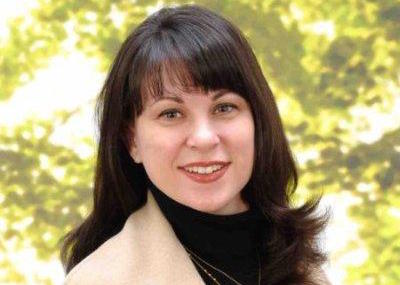 Last month, I had the privilege of hosting a remarkable event: the Second Annual Dallas Women in Leadership event in Dallas, Texas, alongside my fantastic co-chair, Kim Keating, AVP of Product Management & Omni-Channel Customer Experience #Strategy of AT&T.
This event brought together more than 150 equality champions from all over the country to discuss how we can thrive at work through inclusive leadership. It featured vibrant and inspiring speakers from several leading companies, including customers. Salesforce's own Christina Kosmowski, SVP of Revenue Lifecycle Management, spoke on our panel, and Peter Coffee, VP of Strategic Research, delivered a wrap-up keynote TED talk-style. And, of course, they both knocked it out of the park!
It was so moving to see such a phenomenal group of leaders share our dedication to driving equality through inclusion. At Salesforce, equality is one of our core values. And for me personally, it is a passion.
As Regional Vice President of Customer Success at Salesforce, I want to share that passion through a personal journey that has taught me that although talent matters to achieving your goals, perseverance and a strong social network ultimately matter more.
Leverage Your Natural Talent
Growing up, I wasn't encouraged to focus on math and science. My family moved from western New York to a rural town in Oklahoma when I was in high school, and my math skills were more likely to get recognized at the church bake sale than in the classroom.
So after graduation, I moved to Dallas and put myself through school at Southern Methodist University (SMU). While I was in school, I got a job working at a telecom test equipment company where I interacted with a lot of very talented engineers. They were so bright, in fact, it seemed like they were speaking a different language most the time. It was intimidating.
That is, until I realized that those talented engineers had focused on developing their ability to write code, and most had not focused much on developing strong communication skills, which was very natural to me. So our skills were very complementary. And although I didn't know it at the time, that realization was my lightbulb moment. I changed my major, and then launched a career leveraging my communication skills to help companies simplify technical complexity in order to drive meaningful business transformation.
And it was that experience that ultimately led me to Salesforce.
Perseverance Will See You Through
A lot of hard work mixed with a little bit of talent landed me a job at Salesforce, and got me promoted to Regional Vice President of Customer Success earlier this year. But it was perseverance that has sustained me. You see, within the first 90 days in my new role, I was diagnosed with Stage 2 breast cancer. And my world was turned completely upside down.
I had two young sons, a thriving career, and lots of friends and family – what I did not have was time for cancer. Now, I could have taken my diagnosis as a sign of defeat. I could have crawled into bed and felt sorry for myself. But I'm way too stubborn for that. I was determined to accomplish all my goals and beat cancer. I just needed a plan.
So I found the strength to ask for help with my children, complemented my treatment with a diet and exercise regime, and set a vision for my Salesforce team that got everyone focused on key behaviors needed to drive results.
Today, I am still wrapping up treatment. It hasn't been easy. But I was proclaimed tumor-free, our family dynamic is stronger than ever, and I am proud to report that my team is crushing their goals … thanks to determination, persistence, and perseverance.
But Don't Go it Alone
I couldn't have done any of this alone. The leadership at Salesforce, my employees, co-workers, friends and family members all played a big part in my journey. I've learned that the people you surround yourself with will either lift you up or tear you down. And I am fortunate to have so many people in my life who have helped me through tough times by continuously elevating me, spurring me on and keeping me laughing.
For example, during the treatment period I changed my hair on a daily basis – one day I was a blonde, then a brunette, a redhead, and I even bought a silver wig! I did this because a friend of mine, after listening to me complain about how devastating it was to lose my hair, helped me change my attitude. My friend said, "Angela, your hair does not define you. But since you are going to lose it anyway, why not make it fun." So I did.
Now, although I won't miss cancer, I will miss matching my hair to my shoes.
The Bottom Line? Inclusion is a Journey
My experience with cancer – and my emphasis on talent, perseverance and community –  has taught me many lessons that can be applied to the journey to inclusion. Today, less than 5% of the CEO's on the S&P 500 are women. We have to pave it forward if we are going to achieve equality at the upper escalons. Talent alone is not enough to see us through on this journey. There will be setbacks. We have to persevere through them and do it as a team. We have to lift one another up and help each other out. If we do that, the journey will be a lot more fun and success will be imminent.

Want to learn more about what equality means to us at Salesforce? Visit salesforce.com/equality.