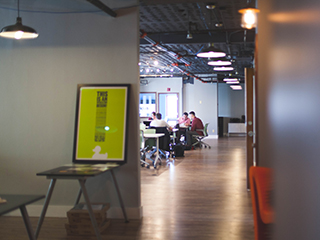 #Small business teams: Ever want to kick the tires at another growing company to see how it works? Be a fly on the wall at their meetings, or find out how they connect with customers? Good news: Now you can, thanks to the new 2016 Connected Small Business Report.
More than 300 small business owners participated in the nationwide survey commissioned online by Harris Poll on behalf of Salesforce Research in November 2016. And what it boils down to is this: There's a huge opportunity for small businesses that embrace technology to work smarter, build closer connections with customers, and outperform the competition.

While not having enough time is [always] among the top issues keeping small business owners up at night, the majority are not taking advantage of time-saving tools like CRM, analytics, and artificial intelligence (AI). But small businesses that take advantage of technology to find, win, and keep customers can jump to the forefront and grow their businesses faster than ever.

Some of the key findings include:
Most small business owners still track their customer information via outdated tools and processes, such as email (44%) and spreadsheets (41%).

While the majority of small business owners (62%) say they trust the cloud, fewer are actually using cloud-based technology services to their full potential. And, when it comes to business process automation, less than half (49%) of small business owners are taking advantage of these time-saving solutions.

61% of small business owners said their businesses are not ready for AI, believing it's too complex for what they need (51%). However, when thinking about AI, small business owners said they are interested in automated email marketing send-times based on when those emails are most likely be read (33%), automatic recommendations for customers (30%), and predictive audiences for marketing (19%).
Curious about the opportunities for your own business? Download the research report now.
Salesforce can help you find customers, win their businesses, and keep them happy so you can grow your business faster than ever. Learn more about our small business solutions or join the conversation with #SalesforceGROW.