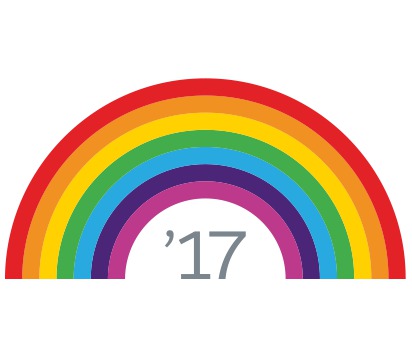 Happy New Year! Here is an update on great customer Ideas delivered in the Spring '17 Release.
Salesforce customers help us define the path forward by contributing and voting for product feature ideas on IdeaExchange. We're excited to share that the momentum continues with 59 ideas and 90,000 vote points in our Spring '17 release. 2016 marked ten wonderful years of customer-driven innovation — we thank you, our customers, for your input and collaboration!
A few of the top Ideas in this Release:
Kudos to Salesforce Service Cloud Product Manager, Devra Struzenberg, and team who delivered 21 Ideas and 22,000 Idea points. View all related updates in the Service Cloud Release Notes. A few of the top Service Ideas:
A round of applause to Salesforce Service Cloud Product Manager Dan McGarry and team, who made major data deduplication enhancements, including 9 Ideas totaling over 25,000 Idea points. I had the opportunity to chat with Dan about his IdeaExchange experience, and here's what he shared:

Q: What are you most proud of delivering this release?
Duplicate Management for Person Accounts. Now customers can avoid creating duplicate Person Accounts across mobile, web, and the API. Person Accounts are a key part of our B2C experience, used by thousands of customers, including some of our largest. Bringing them into the Duplicate Management fold is a big step-forward in putting them on equal footing with business accounts and other pieces of Sales Cloud: customers can now decide to use Person Accounts without worrying as much about what they might be missing. I expect this addition to contribute to the adoption of both Person Accounts and Duplicate Management.
Q: How do you and your team utilize the IdeaExchange?
I monitor the IdeaExchange regularly for new Ideas, and new developments on popular Ideas. I keep track of the overall stats in a report and I comment on Ideas for a variety of reasons, such as something that has a lot of votes and could benefit from some roadmap transparency, something that I'm happy to announce is on its way to customers, or even something that is already available and doesn't need an Idea. I regularly share summaries and highlights with the team for further discussion.
Q: What advice would you have for customers and Salesforce Product Managers about the IdeaExchange?
It's just one input for our roadmaps, but can be a great one! It tends to bias towards gap-filling and additions to older features, rather than bold new ideas, but as a reminder of what some of our most active customers are noticing and wanting, it's invaluable.
Release Details
An Idea on the IdeaExchange can be at one of many status levels (assigned by the Salesforce team, and updated as an Idea progresses through the Product Management review cycle). The Idea Status conveys to our customers the stage at which their Idea presently stands; status is often updated after a major release. One can view ideas at each of these stages by selecting a Status Filter. Some Spring '17 Release Highlights:
Generally Available (GA) Ideas. Generally available ideas are those which are available immediately for everyone. Over 50 GA Ideas and 80,000+ Idea points were delivered in this release.
Lightning only. These Ideas are available to all customers who have adopted Salesforce Lightning, the innovative, next generation user experience. 60,000+ Idea points across 39 Lightning-related Ideas were in the Spring '17 release. Check out some of our admin-focused Lightning blog posts and webinars here.
Partially Delivered. Sometimes an Idea can have one or more Ideas wrapped into it, touch multiple products, or take more than one release to fully deliver. When part of an Idea (versus the whole Idea) is delivered, its status is "Partial Delivery." In Spring '17, 4 Ideas and 5,000+ Idea points were partially delivered.
Pilot/Beta Ideas. Ideas that we that are being tested with a subset of customers are noted as "Pilot Ideas". In addition, some Ideas may also be available to all customers as beta until finalized and ready for a more formal debut. 1 Idea is in Pilot/Beta status for Spring '17.
Thank you for your great ideas and participation on the IdeaExchange! Feel free to check out all the features delivered in the Spring '17 Release Notes and all the delivered Ideas in Spring '17 on the IdeaExchange. Watch for more updates coming soon!