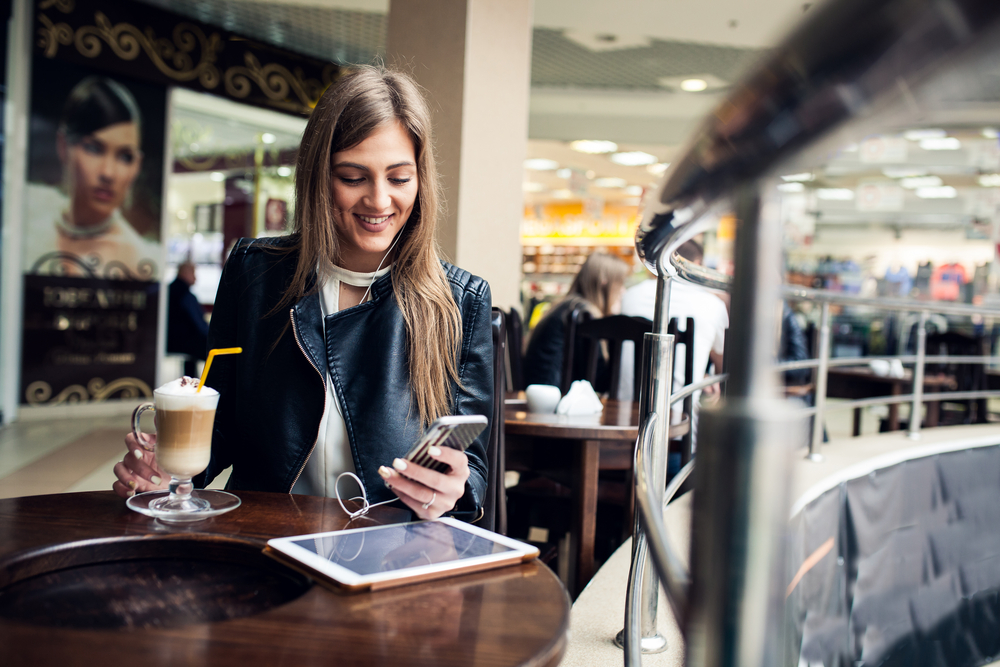 In today's market, the concept of waiting is dead. We get frustrated when our online orders take longer than a few days, let alone weeks; we abandon TV shows that take longer than a few minutes to buffer; and we curse web pages that don't instantly load. The proliferation and adoption of mobile and connected devices has created a culture of immediacy in which customers expect instant and always-on interactions with companies. Businesses must adapt quickly in order to thrive, let alone survive.
In the recent "State of the Connected Customer" research report, Salesforce Research analyzed findings from more than 7,000 global consumers and business buyers to uncover changing expectations for a smarter customer experience. Customers revealed their demands for businesses to provide instant interactions that cater to their mobile-first lifestyles. Unsurprisingly, millennials — the increasingly-influential demographic with tremendous buying power —  are at the forefront of the culture of immediacy. In fact, 51% of millennial consumers agree they run their lives from their mobile device(s) and 84% of millennial business buyers agree their mobile device is essential to the work they do.
So, how can businesses deliver the smart and fast experiences these customers look for? Here are four tips based on findings from the research:
1.
Understand Mobile-Empowered Customer Behavior
With a smartphone in hand, customers now know more about your company than ever before. By the time they speak to a representative, they have likely read peer reviews, browsed your website, and searched social channels. They can do this from anywhere, at any time. In fact, 61% say technology is redefining their behavior as a customer. Below are consumers' top mobile use cases when purchasing from a company:
2.
Optimize Your Mobile Customer Experience
In order to succeed in the culture of immediacy, companies must ensure their mobile experiences  are on the cutting edge of customer expectations. Think about your favorite mobile apps — they're easy to navigate, seamless, and reflective of the brand they belong to. Many customers feel it's absolutely critical or very important for businesses to have the following mobile capabilities:
3.
Empower Your Company's Frontline Teams with Mobile
Mobile-first customers expect mobile-first employees. For companies to thrive in the culture of immediacy, every rep and agent must be empowered to respond or collaborate with customers on their terms, or risk losing to the competition. Sales teams that aren't prioritizing mobile find it harder to meet, customer expectations for instant, personalized interactions. Below we see the emerging mobile gap:
*
*"Second Annual State of Sales" Report, November 2016, Salesforce Research
Top sales teams leverage technologies like Salesforce1 to close this gap and lead in the connected world.
4.
Don't Stop at Mobile — Focus on Smarter, Omni-Channel Connections
Mobile technology isn't the only medium fueling the culture of immediacy. Connected customers are accustomed to switching between many different channels to interact with companies contextually and on their own terms. They don't have the patience to fill out the same form each time or repeat the same information to different reps. In fact, these customers will switch brands if a company provides inconsistent levels of service. As such, designing an intelligence-driven omni-channel #strategy is critical to a company's success. It is nearly impossible for a business to move fast if its departments aren't armed with up-to-date and relevant customer data, and smart technology can help teams act on that data faster, regardless of where and when a customer chooses to engage.
The culture of immediacy is one of many phenomenons impacting business success in the Age of the Customer. Want to learn more about shifting trends and expectations? Download the full "State of the Connected Customer" report for insights on purchasing preferences, loyalty trends, and expectations for a smarter experience.