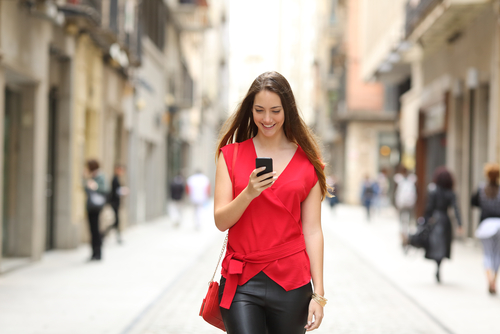 This past year has been a landmark one for brands and marketers that put the customer at the heart of their digital advertising efforts. With global digital advertising revenues set to grow to $229 billion in 2017, the stakes for brands to get this right is only getting higher.

To put that $229 billion in digital advertising spend in context, it is larger than the annual GDPs of Portugal, Vietnam, or New Zealand according to the IMF in 2016. Additionally, Marty Kihn from Gartner noted in his recent post "In Defense of Advertising", that the advertising industry is measurably responsible for 19% of US GDP according to research by IHS Economic and Country Risk. Even if it was in reality half that amount, that is still millions of jobs and lives.

In other words advertising is huge, so we better get it right!

There are many reasons why the customer needs to be at the center of your digital advertising efforts because of major societal and technological changes in in the last ten years. Although a good advertising #strategy should have always strived to reach the right audience with the right message at the right time (for the right price). With some of these macro shifts it became more difficult than it was before.
2007: iPhone launched (beginning of the modern smartphone era and widely used mobile internet)

2008: Google Chrome

2008/09: App Store Launched

2012: Facebook reaches 1B users
These transformations don't just represent amazing new products but fundamental changes in the way brands can effectively reach their desired audiences.
Let's look at each of those transformations in the order that they hit the market.
2007: The launch of the iPhone. This launch marked the dawn of the modern mobile revolution and changed consumer behavior in every conceivable way. Ten years later, we use our mobile screens more than any other digital interface and it has become our primary gateway to all digital experiences.
Why it matters: This immediately meant a smaller screen size to deliver a message combined largely with the loss of web browser cookies as the primary tracking mechanism to target ads as occurred in desktop world. With subsequent evolutions like GPS, greater video, other interactivity, and faster data speeds, the ability for a brand to provide a richer and more relevant experience has never been greater.
2008: Google Chrome as a new web browser. Few people predicted in 2008 that Chrome would become the number 1 web browser in the world in relatively few years. According to Stat Counter as at June 2016 it had 50% global market share; when Chome launched Internet Explorer had 70% market share.
Why it matters: The launch of Chrome shifted consumer behavior because people began to use multiple different browsers simultaneously. So where someone had their personal tabs/windows open in Chrome and their work tabs open in Internet Explorer meant that a brand again relying on the cookie could not easily associate the two different browsing behaviors back to the same person and treated them separately. This meant if some researched a purchase on one browser and later completed a purchase transaction on another, ad retargeting for that product would likely continue on the original browser as the person navigated the web.

2008-2009: Apple and Google launch the App Store and Google Play. The birth of the mobile app has given rise to services like Uber, Instagram, Whatsapp, Angry Birds and app versions of platforms we now use even more than we did on desktop, like Facebook and Google Maps. In fact this app revolution has been so profound that now 90% of our mobile time is spent in all these apps (vs. 10% in the mobile web) according to Yahoo Flurry.
Why it matters: This shift is profound in digital advertising which had since the dawn of the modern consumer internet relied on the links from one site to another or a search engine to a brand site. In many ways apps brought us back to the days of pre-internet silos with self contained experiences and where we would go directly to that brand without an intermediary. All this presented new challenges with attribution and for brands to effectively reach their desired audience at scale.
2012 Facebook reaches one billion monthly active users. This occurred right around the time they went public. For context, that meant about one in seven people on the planet were on their service and could connect and talk to each other irrespective of where they lived; a profound landmark for human evolution. On mobile, Facebook's reach has only been magnified. Facebook and their sister brand Instagram occupy about 1 of every 5 minutes combined. That is not including other properties that Facebook owns — Whatsapp and Messenger which today each have one billion monthly active users.
Why it matters:  Facebook brought real identity at scale to the digital landscape in a way that was never possible before. They have led the market along with Google, a small handful of others, and sophisticated DMPs like Krux towards a new identity-driven mobile and cross-device world where advertisers can to accurately attribute people across web, apps, and multiple devices and browsers.
The unifying theme of these macro shifts is the move to greater personalization based on who the customer is. A digital advertising program today needs customer data to be both relevant and effective.The brands and CMOs that have already recognized this are seeing remarkable results across their marketing programs from lead generation to retention to higher CSAT scores.

Digital advertising is in the age of the customer.
Learn more about this digital transformation and how customer driven advertising can transform your business goals