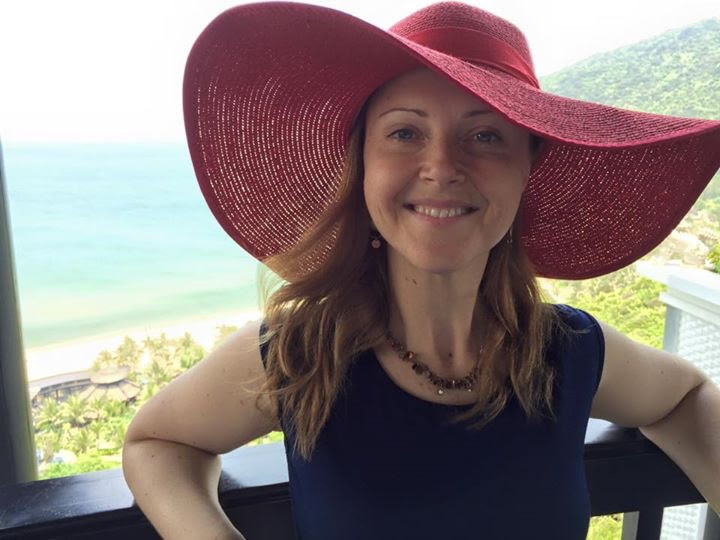 If I had told my younger self that I would end up leading a team of solution engineers at one of the world's most innovative companies – after moving from Sydney to London and back again – I probably wouldn't have believed it. But that's what happened.
It all started when I completed my Bachelor of Information Technology at Griffith University on the Gold Coast. My first job was at Oracle in Sydney, first as a graduate consultant and then in presales. After about five years, I bumped into a former colleague who had joined Salesforce. He asked me to come in for a chat, and I immediately loved the enthusiasm and passion of everyone I met. It didn't take long before I joined the Ohana.
I took on my first role at Salesforce in 2007 as a solution engineer, and since then have held positions as principal, manager, and now director of a remarkable team of United Kingdom and Ireland Solution Engineers. Along the way I have encountered incredible and unexpected highlights – I moved to a new country, joined a Women in Leadership cohort, presented at Sales Kick-Off, and volunteered in Kenya. Now, I am delighted to be taking on the role of Commercial Business Unit Solution Engineer leader for the Asia-Pacific region and starting my journey back to Australia.
My fifteen-year career journey has been filled with challenges, support, motivation, thrills … and spills! Not everything has been perfect, and it surely hasn't been about taking the easy road. There were times my days felt never-ending, and also moments of pure joy and excitement. No matter what, I've loved being part of it. 

Looking back, I believe my career has been having faith that hard work and dedication will ultimately pay off in the end. Yet there are a few things I wish I had known from the beginning – things that could have made my journey smoother, richer, and more fulfilling as I made my way through the tunnel.

Here are three pieces of career advice I would tell my younger self.
1. Write everything down. There is so much to consume these days, and it's difficult to remember all the details. Taking notes helps you stay present in the room and retain what you're hearing. Plus, you can always access your notes later.
2. Always ask questions. Even if you think they are lame. It's more lame to not understand something and be left wondering, or worse, making mistakes. Being inquisitive and curious will help you learn and advance more quickly.
3. Take the time to get to know people. Everyone has something to offer, and has talents or characteristics that you can appreciate. Your connections are the key to succeeding, and also to enjoying your career, so invest in those relationships.
The Salesforce Woman of the Month campaign turns the spotlight on the amazing women who help make Salesforce one of the World's Most Innovative Companies (according to Forbes) and one of Fortune Magazine's Best Companies to Work For. Honorees are nominated by fellow employees and selected by a dedicated committee that works to ensure a variety of roles and regions are honored.
To hear more from Diana Terry, make sure to connect with her on Twitter and LinkedIn. And stay tuned for more career tips and tools for success from our next Salesforce Woman of the Month, coming your way in February.
Ready to advance your career at Salesforce? Visit salesforce.com/careers.