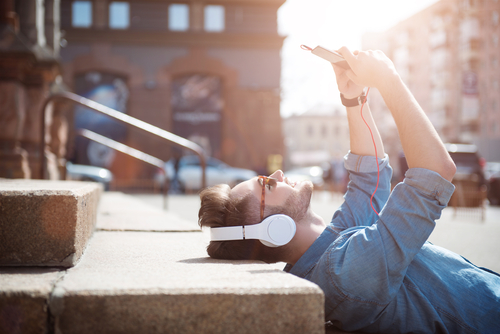 Reach for the stars so if you fall, you land on a cloud. My name is Jordan Elkin and I am a 23-year-old Salesforce consultant. I also hold 4 Salesforce certifications. Throughout my life, I have always been asked "What do you want to be when you grow up?" When I was younger, I would tell everyone that I wanted to be an astronaut. As I got older, I slowly figured out that I had a love for computers and a career in technology was much more realistic than going to the moon. I have been using the Salesforce platform for more than a year and I am so happy that I chose to pursue a career in Salesforce consulting.
My experience has been overwhelmingly positive so far but the one thing I cannot help but notice is that the demographic of Salesforce professionals is definitely skewed towards those with more years of professional experience under their belt. My goal for this post is to tell my story and hopefully convince readers in their early-mid 20's to learn about the benefits of a career in Salesforce.
After graduating from Syracuse University in May '15, (Go Orange!), I knew that technology consulting was the path I wanted to take. The issue I faced was that I had no idea what I wanted to specialize in. I started out as an analyst on an infrastructure project that allowed me to get my feet wet in different areas of enterprise technology. A few months into the project, I was having dinner with my brother when he started to tell me about Salesforce. It just so happened that Dreamforce '15 was beginning in a week. I told myself that I would watch a few online sessions and if I was not interested, I would turn it off.
Spoiler Alert: I watched more than a few sessions and after Dreamforce ended, I decided that I needed to learn even more.
A few months went by and after feeling comfortable enough with my Salesforce knowledge, I got a job as a Salesforce consultant in March. In addition to my daily consulting duties, I was required to become a Salesforce Certified Administrator within my first few months as well as become a Salesforce Certified Sales Cloud Consultant shortly after. 
My first thought after graduation was that I would never study again. I have noticed that since I graduated, it has become a lot harder to study because I am no longer going to class and doing homework. As life changes, so do your routines and your priorities. With certification exams rapidly approaching, studying no longer became optional and I am glad that I pushed myself to learn everything that I could absorb. When I was confused or a concept did not make sense, I made sure to ask questions. Salesforce has been around since 1999 and being someone who Googles almost everything, it is more likely than not that a similar question has been asked before. 
Despite the successes of my self-guided learning, the Salesforce community turned out to be my biggest help. I was not afraid to send LinkedIn messages to more experienced consultants or to comment on articles I found useful. I have met some of the nicest and most knowledgeable people by simply introducing myself and asking for advice. I truly believe that everyone in the Salesforce community has each other's best interests in mind because we are all so passionate about the Salesforce platform. To me, this is what Ohana culture is all about.
–       In May, I became a Salesforce Certified Administrator
–       In July, I became a Salesforce Certified Sales Cloud Consultant
–       In August, I became a Salesforce Certified Service Cloud Consultant
–       In September, I became a Salesforce Certified Platform App Builder
The best advice I can give is two-parted. Persistence is the key to success and if you do not ask for help, the answer will always be no. I did not get a reply from everyone I reached out to but the kindness of those who chose to help me will never be forgotten. I want to be able to help others accomplish their certification goals because when one of us makes it, we all make it. I look forward to being able to share my knowledge and experience with the #FutureForce or anyone who may be in need of a helping hand. Although I never became an astronaut, I landed on a cloud. That cloud is named Salesforce.
Jordan Elkin is a Technical Consultant at V2 Strategic Advisors in New York City. When Jordan is not working in a Salesforce org, you can find him running through the 5 boroughs of NYC, rooting for the Syracuse Orange, trying a new restaurant, or listening to Kanye West. If you would like to get in touch with Jordan, you can connect with him on LinkedIn or Tweet him @Jhelkin. Feel free to reach out for any reason, whether it is Salesforce related or just to say hi.